Taimi: "America The Beautiful"
Known's creative, strategy and media teams, together with Taimi, one of the world's largest queer dating apps, launched the brand's first national campaign to celebrate American core values, including freedom, acceptance, inclusion, and liberty of self-expression, while uplifting LGBTQ+ communities that are under attack across America. The robust multi-platform digital, social and OOH campaign includes striking photography of queer couples, drag queens and LGBTQ+ individuals expressing themselves freely.
The campaign features provocative photography which portrays American culture in a rainbow light, speaking directly to the target audience of the LGBTQ+ current and prospective Taimi users. The images live on billboards across America, with a message that is impossible to ignore.
"America The Beautiful," the patriotic song written by professor, scholar and, assumed, queer poet Katharine Lee Bates, is the main source of inspiration and reference for the campaign's key messages. By reimagining the narrative and bringing it to life in a completely different way, and repositioning the lyrics as a queer anthem, this is a call to all Americans with a message that is impossible to ignore. The campaign's goal is to shift American culture in a way that will positively impact the LGBTQ+ community, and send shock waves that resonate well beyond it.
To have the most impact, Known selected markets for an OOH campaign where anti-LGBTQ+ legislation and intolerance is particularly egregious along with markets that support the community: Chattanooga TN, Colorado Springs CO, Gainesville GA, Idaho Falls ID, Tampa FL, Tulsa OK, Dallas TX, New York NY, Chicago IL.
With this campaign, Taimi owns a place in the Pride conversation that no other competitor can claim, and produces a cultural awakening for prospective Taimi users in America and beyond.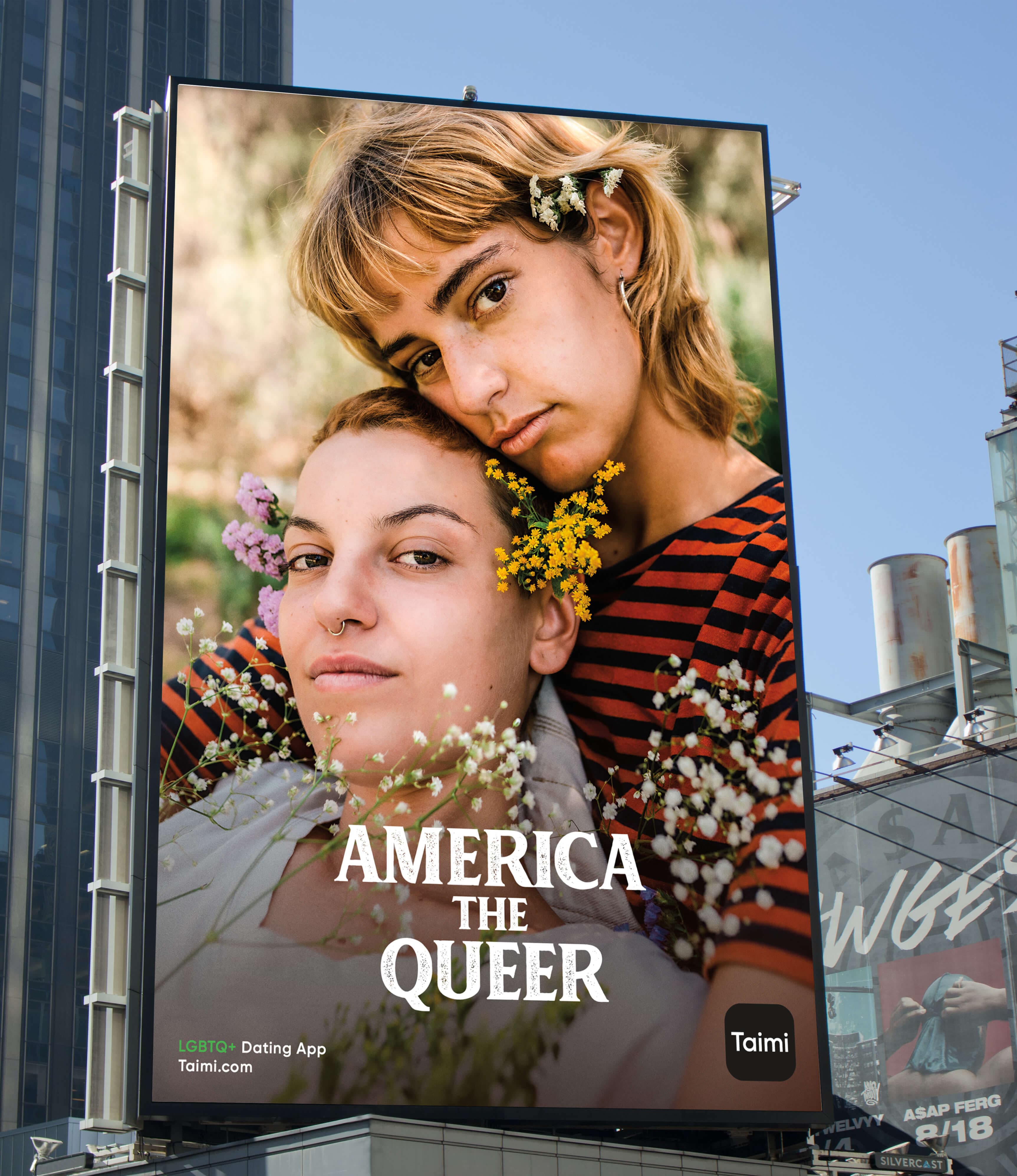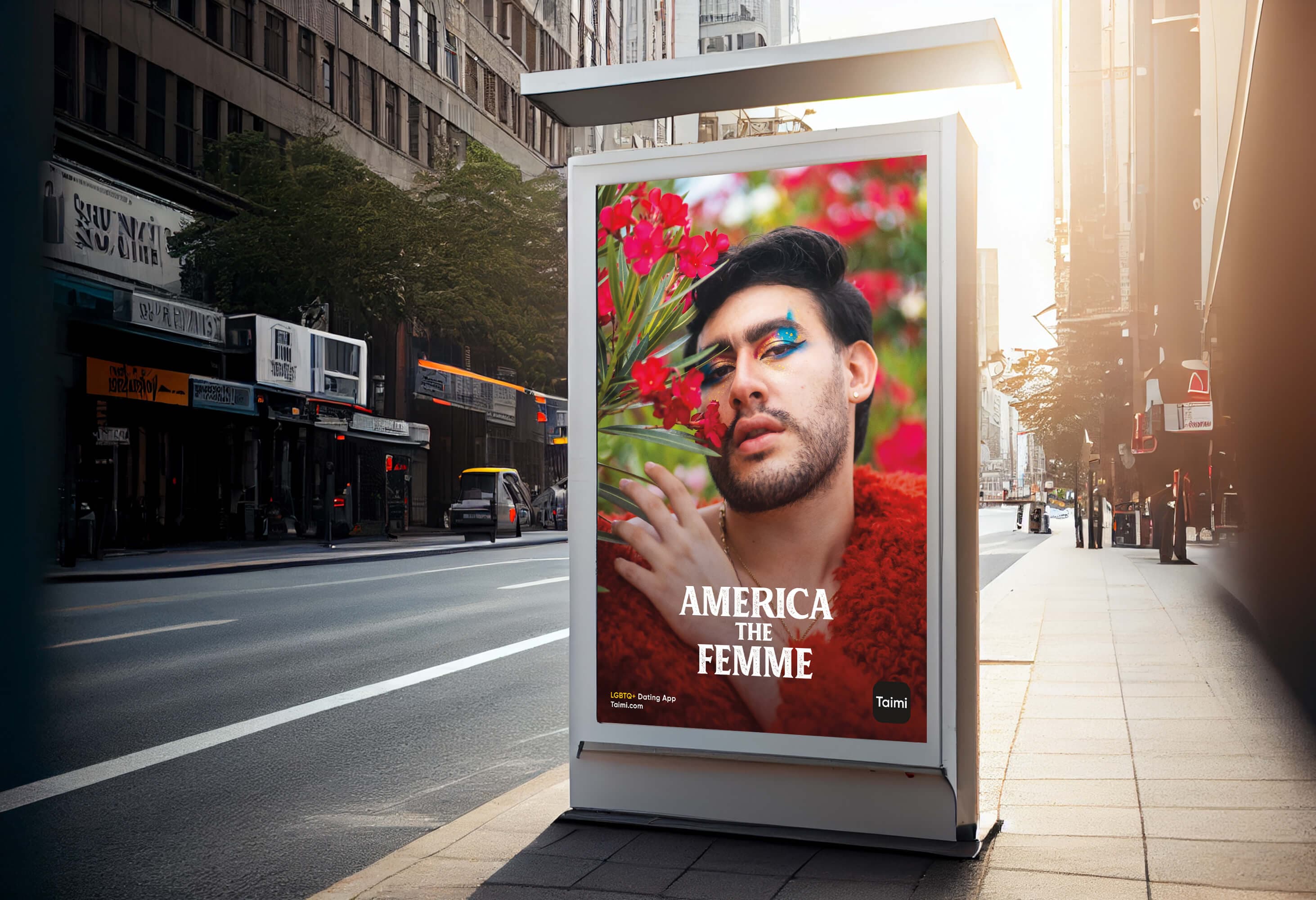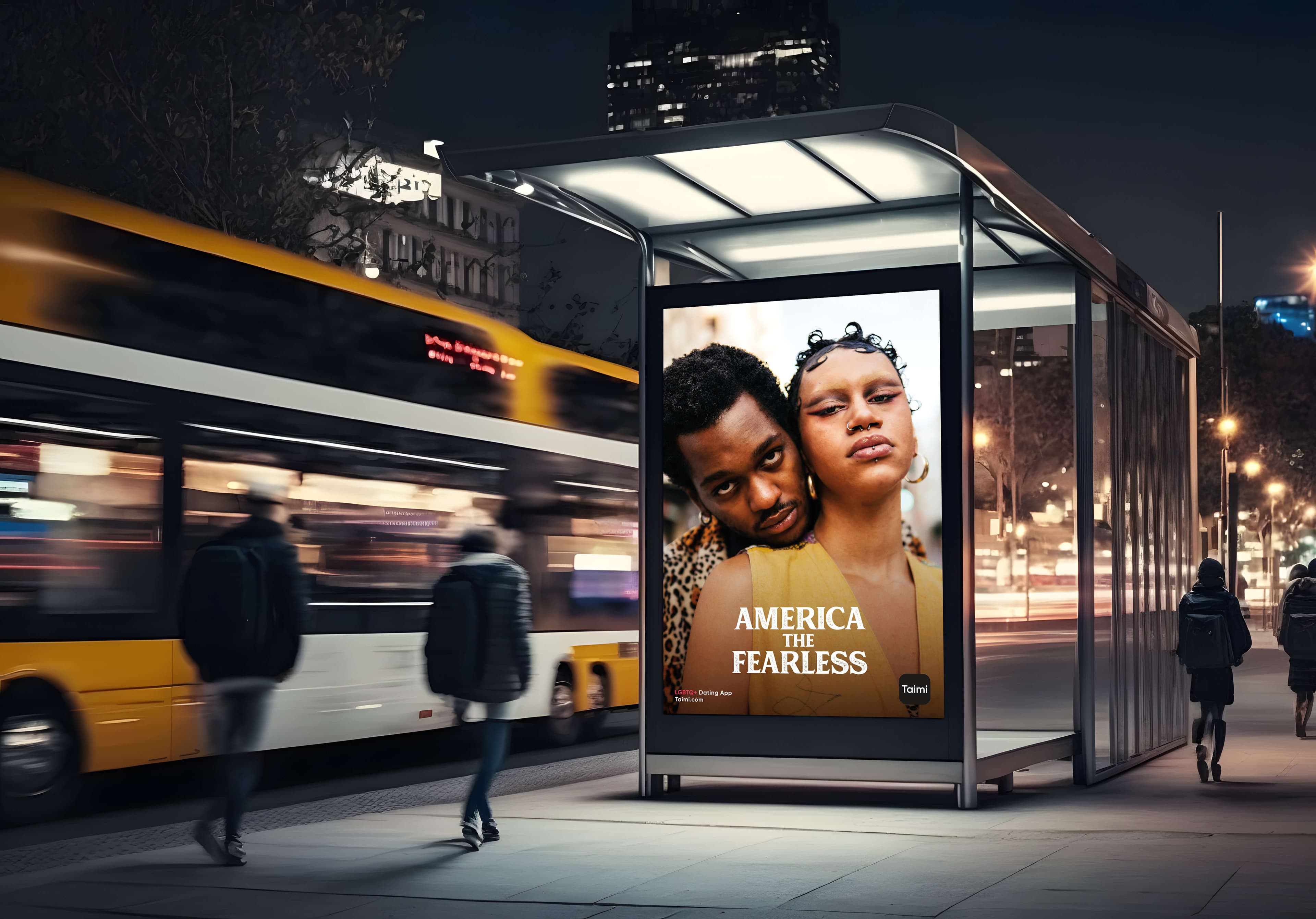 "
"With America the Beautiful campaign, Taimi sends a powerful message of support to the queer community whose liberty and human rights are under threat right now. We invite every American to view the original anthem as a unifying national force that speaks values every citizen is entitled for. Every time a member of queer community speaks their truth, defends their right to express themselves, and demands equal opportunity to exist proudly and safely, they are doing something that is decidedly American. Dehumanizing people for being gay, bisexual, lesbian, transgender is an authoritarian narrative that contradicts all those liberties the citizens of the United States have been fighting for. We will stand with our users for their right to love, express, and simply live their lives in the country that should not attack them but protect."
Yana Andyol
, Head of Brand and Communications, Taimi